Hey there! Updating my fireplace was one of the first and easiest projects that I tackled in our new house. We tore out the carpet surrounding the fireplace but decided to leave the tile in place to save time and money. I needed a cheap fix, so of course I resorted to
Pinterest
for ideas. After browsing tons of brilliant fixes I decided painting both the brass trim and the tile would be the cheapest and easiest.
>>>INSPIRATION<<<
Design*Sponge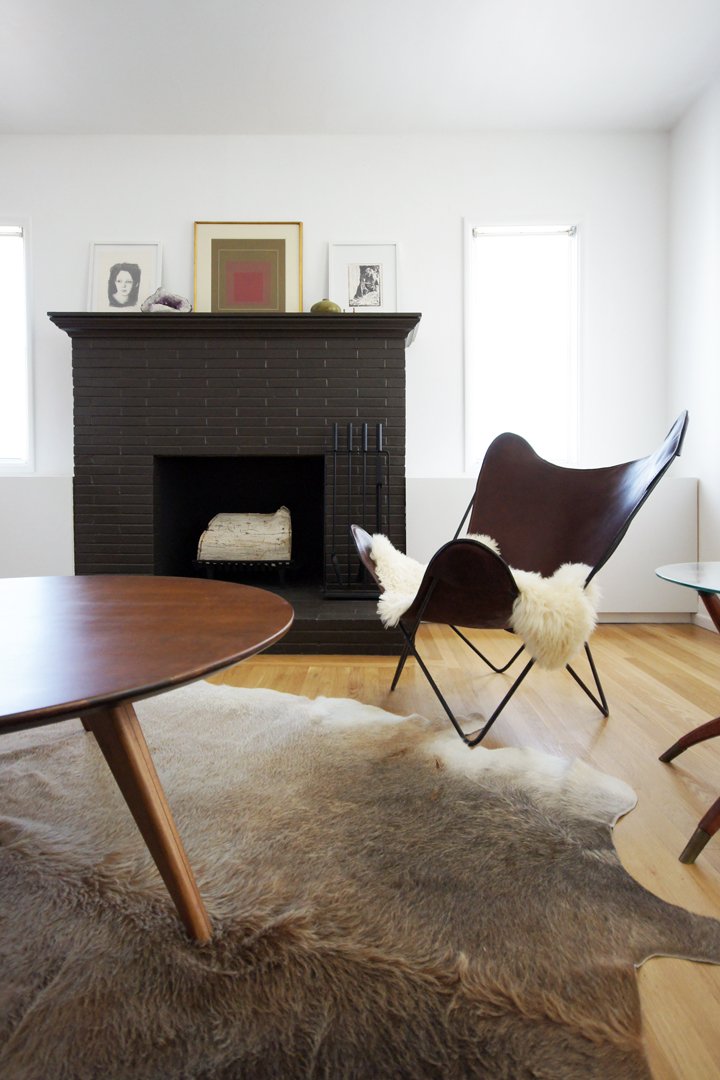 + Painters Tape (don't skimp on quality here)
+ Plastic trash bag
+ Primer
+ Small paint brush
+ Small Paint Roller
+ Paint Tray

>>>PROCESS<<<
+ Clean and prep the the area to be painted
+ Tape around the glass and around the tiles
+ Drape the plastic bags over the glass while you paint the tiles to protect it from drips
+ Once the tile is dry paint the brass door trim
+ Repeat painting until color is saturated and none of the primer shows through
+ Let dry and make sure area is well ventilated otherwise set up a fan
+ Remove tape and admire your new fireplace!
QUICK TIP: If I were to do this process again, I would remove the doors and slide the glass out prior to painting the brass trim. It was really hard to get into the nitty gritty cracks with it all attached and assembled.
>>>FIREPLACE AFTER<<<
WALL PAINT - Benjamin Moore Moonshine | MIRROR - TJ Maxx | BASKET - gift | WOOD VASE - Target
CANDLE STANDS - Small Boutique | PLANTER -

DIY

| ROMAN SHADE - Overstock
Keep in Touch with The Twisted Horn