I am absolutely loving the simplicity and quirkiness of air plants. They are so cute and dainty and easy to decorate with.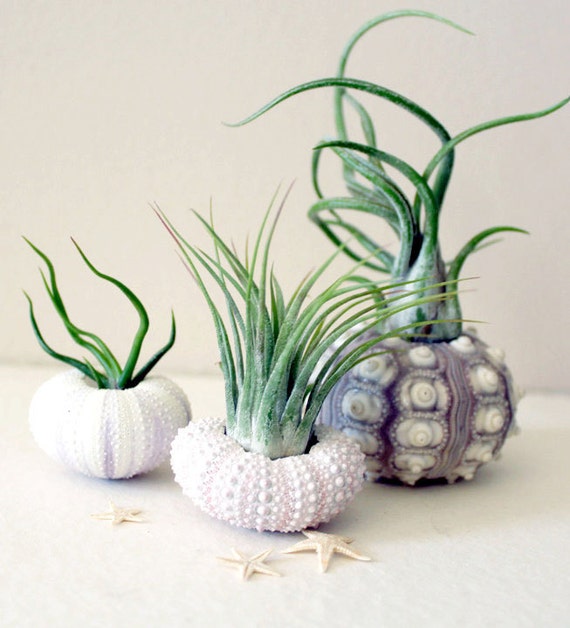 Etsy, Ebay, and Amazon are all great places to buy air plants. I bought a pack of 5 plants on Etsy along with a small pack of sea urchins from Amazon all for under $10! And just to prove how easy it is to decorate with them here are a few ideas:
MAKE CUTE LITTLE BELL CUPS FOR THEM
PAINT STAPLES AND STAPLE IT TO A SCRAP OF WOOD
PLOP THEM ON SOME DRIFTWOOD
via: My House
The only positive thing about dogs with digging problems: they dig up awesome driftwood!
via: My House
Just make sure that there is some sort or opening to let air flow in.
Otherwise be sure to open the jar every now and then to give the plants fresh air.
MAKE A CORK MAGNET FOR THE FRIDGE
via: My House
Grab a wine cork and glue a small magnet to the back. Then carve out the center with a knife and set the plant in it.
Keep in Touch with The Twisted Horn